Der Spaß und die Faszination am Sport bilden die Grundlage der Community. Das Spielfeld ist dabei der zentrale Ort des Geschehens, daher wird die Farbe "Grün" als Symbol für den grünen Rasen, auf dem viele Lacrossespiele ausgetragen werden, verwendet. Auch bei der Convention bildet das Spielen in Form der Sixes Cups einen wesentlichen Bestandteil.
Das sind die Programmpunkte zum Thema "Play":
Box Lacrosse Nations Cup
Women's Sixes Nations Cup
Men's Sixes Nations Cup 
Generations Cup (35+ and U19)
Speed Lacrosse U12/U16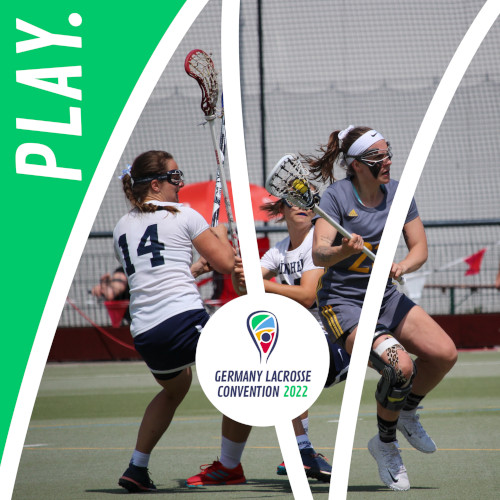 Play, compete and showcase the greatest teamsport to everyone.