Grow and develop - both individually and collectively. With this motto in mind, the convention is also intended to provide space to improve while promoting the growth of the sport of lacrosse. The yellow in the logo represents advancement and the pursuit of a personal "gold medal" or the achievement of goals.
These are the program points on the theme "Grow":
Wheelchair Lacrosse
Intercrosse
Stickmaker presentation
World record attempts
Live streaming
Lacrosse documentary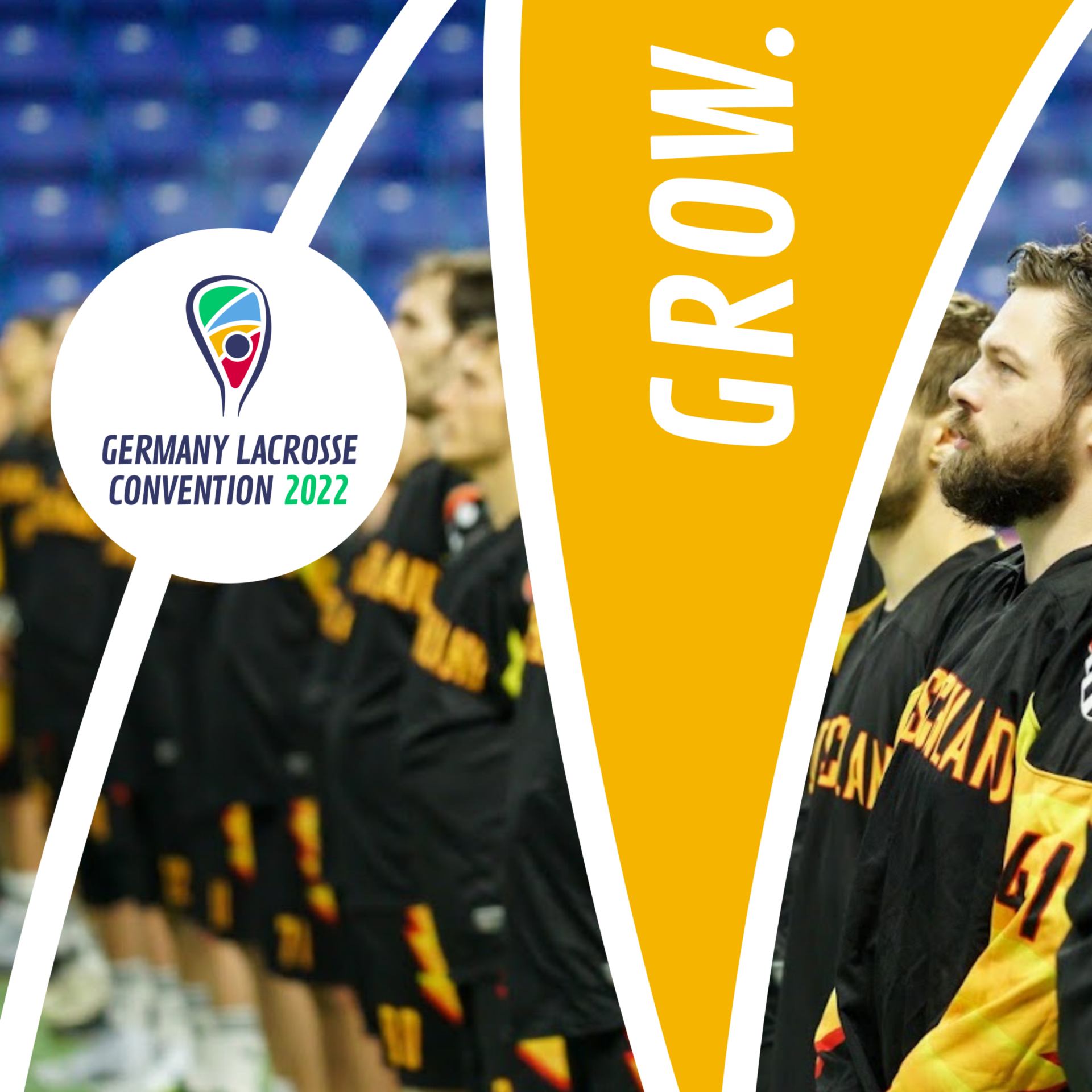 Grow the game. Grow as players and teams. Grow together as a community.