Within the community, there is a wealth of knowledge with great depth - this is also what the "blue" in the logo of GerLaxCon stands for. Gaming experience, coaching or refereeing are just a few examples of areas where you can expand your knowledge. Workshops and clinics offer many opportunities to learn new things at the convention.
These are the program points on the theme "Learn":
ELF Coaching Clinic Sixes
ELF Women's Box Lacrosse Clinic
World Lacrosse Ref Clinic
Women's and Men's Clinics
Box Lacrosse Goalie Clinic
NGB Leadership workshop
Diversity & Inclusion workshop
Youth lacrosse workshop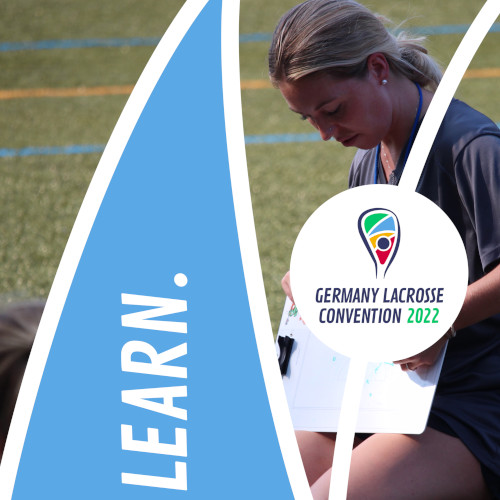 Learn from each other. Experience the game with each other.